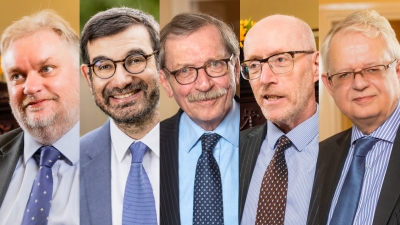 Businesses are traded all the time. There are the 'Pac-Man' giants who greedily snap up morsels alongside the ebb and flow of management buy-outs and successful start-ups ready to move on. The transaction process is the same, regardless of the size and value of the business. What is crucial is the need to instruct a commercial solicitor to head up the transaction and lead a team of solicitors to manage every aspect of the agreement. 
Setting up the deal
The sale agreement sets out the terms of the deal, including how any property used by the business is leased or transferred and, if the business has employees, workers or consultants, how they will be managed. 
When buying a business, it may be necessary to consider any deals agreed with directors or shareholders of the target company and potential insolvency risks associated with those arrangements. Insolvency risks can arise from internal transactions which may raise questions about transactions at an undervalue or preferences. In addition, insolvency issues may have an impact on any required funding of the deal. For example, if a property does not have an appropriate title or the title is subject to restrictions which have a bearing on current or future use. If there are internal transactions which are incorrectly documented, creating a potential insolvency risk, this could prevent funding or adversely affect the terms of any funding.
Property, staff, risks and restrictions
Typically, a sale agreement includes warranties about property and/or employees, among other things. In short, all aspects of a target business will be the subject of due diligence and the subsequent information will be fed into and dealt with in the main agreement. 
How the sale or purchase of a business is structured is an important preliminary issue.  A sale of shares is often beneficial for tax purposes for the seller but creates more risk and cost both for the buyer and the seller.  A sale of the business and assets is more straight forward. Both types of transaction will likely involve more than a business itself, as any property and employees need to be considered. 
Your complete commercial team
The knowledge and capability required to manage all aspects of a business sale and purchase include a company and commercial solicitor, commercial property solicitor, business employment solicitor and an insolvency solicitor. Regardless of the size of the transaction, it is crucial you choose a team who are used to working together to enable your deal to be managed expertly.