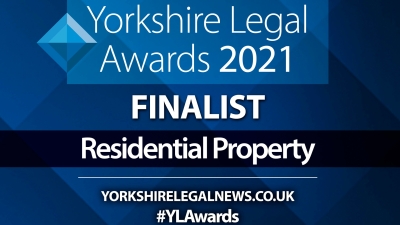 A huge well done to our AMAZING property team who are finalists at the Yorkshire Legal Awards 2021.
Like everyone, it's certainly been a tough 18 months, the volume of new instructions has been like never before, yet our 'When Service Wins' standard has remained consistent and high. Thank you to the whole firm and in particular, our property people!
The Yorkshire Legal Awards are designed to recognise outstanding achievements in different areas of law, including individuals and teams in private practice and in-house, at law firms and companies across the region.
The Residential Property Award covers achievements, dedication to clients, making a significant impact, marketing, establishing new initiatives and broader contribution to the profession and community. 
Congratulations to everyone who entered and has been included in the shortlist.